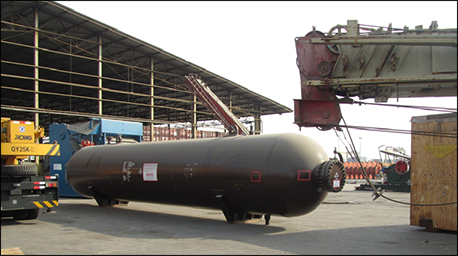 Ilam Project
This project includes manufacturing of 16 pressure hydrogen storage tanks to be installed in the Olefin Unit of Ilam Petrochemical Company.
Considering the special service of these tanks (hydrogen service at the pressure of 75 bars with thickness of 71 mm), manufacturing of these tanks has been assigned to a local company for the first time.
This project is carried out in the form of cooperation with the Austrian Bertsch Company. Four tanks are manufactured in Austria while the technology for manufacturing of heavy well tanks is transferred to Delvar Afzar Company and the remaining 12 tanks will be manufactured in the factory of Delvar Afzar.