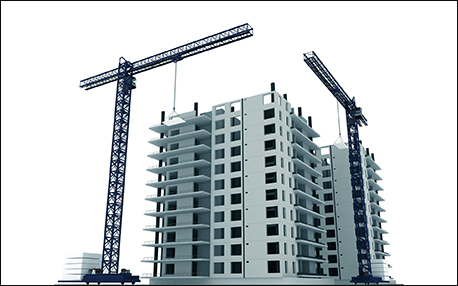 Delvar Afzar Structure Development Cooperative Company
This company which is a subsidiary of Delvar Afzar Industrial Group has been established for mass construction of residential and administrative buildings. Several main objectives are pursued in establishment of this company:

1. Increasing the speed of construction of residential and administrative towers and also residential complexes by relying on modern methods.

2. Reduction of onsite construction works and increase of construction works of prefabricated and factory made pieces.

3. Promotion of the level of automation in buildings including security, lighting, and ventilation systems.

4. Promotion of the quality of the air in buildings using modern technology, especially the oxygen producing machine and constant filtration of internal air of buildings.

5. Increase of energy efficiency with taking advantage of the pieces with higher thermal isolation and also using proper heat exchange units to prevent wasting of the thermal energy of buildings.

6. Decrease of construction costs by decreasing the construction time and using prefabricated pieces.

7. Increase of the building's life.

8. Increase of the earthquake resistance of buildings by decrease of weight and increase of resistance.

9. Optimized use of the recyclable construction materials.

10. Decrease of environmental pollutants such as resins, lead, asbestos, dust and industrial sewage.

Considering the above-mentioned goals, construction works of the first project of this company which is a residential complex in the form of a 26-storey tower including 147 residential units has started in the west of Tehran. In this project, achieving the above goals by taking advantage of modern technology and cooperating with companies which possess modern technology have been taken into account.

By accomplishment of the above-mentioned goals, it is expected that a great change in the field of building construction and especially tower construction takes place in relation to the speed of the construction works and quality of the building.